Chats@Holme is Back!
Documents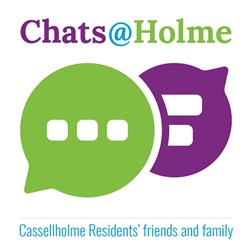 Join one of our new relaxed, confidential and fun discussion groups.
There's a lot to learn when a loved one enters Long-Term Care. Their routine is new. Your routine is new – plenty of adjustments for everyone. Sharing with others who are experiencing the same changes can really make a difference.
Cassellholme

News
Cassellholme

Time to Meet