Up-To-Date with Dave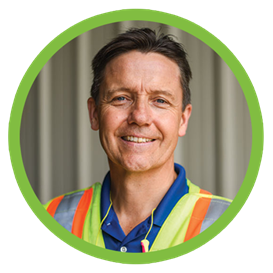 Dave Smits, P. Eng., 
Director Facilities and Capital Projects
July 19, 2022
DRIVEWAY AND PARKING LOT
The redevelopment is well under way. The new driveway is off Olive Street, with a new parking lot [between Cassellholme and Castle Arms 1] ready for your arrival.

MAIN ENTRANCE [Wednesday, July 20th]
Tomorrow, at 7 a.m., we'll be opening the new main door. This entrance is temporary until the redevelopment is complete. It's clearly marked with a bright purple door - you can't miss it. Still to come – a new Cassellholme sign to go above the door and base moulding – once received, both will be installed.

WEB PAGES
To keep you up-to-date, we've been adding to the website. Check back regularly; as we continue putting together fresh content. For now, the live camera is... well... live! Just press "play" to see the new driveway and parking lot. As we start construction on the other side of the building, the camera will be moved so you can watch live progress. More exciting announcements are coming. For instance, in August, we'll be starting on the new building! This and other updates from me will be on the web site, on this page.